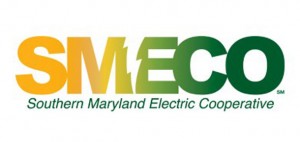 Alert- A scam involving prepaid Green Dot Visa and MasterCard Debit Cards are being swiped by callers who misrepresent themselves as Southern Maryland Electric Cooperative (SMECO) employees. Customers and members of SMECO are warned of these calls coming from fake employees who are threatening to disconnect electric services. The caller will tell SMECO customers to make a payment by purchasing a Green Dot debit card. They may even tell customers to purchase the card at a local CVS store. Customers are then told to call another phone number; when the customer gives the card information over the phone, the scam artist cashes in the monetary value of the Green Dot card.
Customers who have received a phone call from an unauthorized source may call their local law enforcement agency or the Federal Trade Commission at 1-877-FTC-HELP. According to Tom Dennison, SMECO's government and public affairs director, "SMECO has received a number of phone calls from customers who have been targeted by this scam. They said that 'SMECO' appeared on their phone's caller ID, so they thought the call was legitimate."
SMECO has a set routine for collecting payments from customers.
SMECO only calls customers who owe a past due balance.
SMECO usually uses an automated phone system with a recorded message; rarely will SMECO employees make personal "collection" phone calls.
Collection calls are made about 10 days before service is to be terminated.
SMECO does not require payment at the time of the call.
SMECO does not make collection calls or terminate service on weekends or holidays.
If service is going to be terminated, a SMECO collector will knock on the customer's door before turning off service.
SMECO collectors will accept credit card payments, checks, or money orders, but they do not accept cash.
11/12/13: Southern Maryland Electric Cooperative (SMECO) has been notified by a number of commercial customers that they have been targeted by a scam. Customers received phone calls and were asked to provide credit card or bank account information in order to avoid having their electric service disconnected. In some cases, customers were instructed to purchase a prepaid debit card.
Tom Dennison, government and public affairs director, explained that SMECO has a set routine for collecting payments from customers. "If customers receive a phone call and they are unsure about whether or not it is legitimate, they should hang up and call SMECO directly. Our contact center is open 24 hours a day, every day. The phone number is 1-888-440-3311."
SMECO bills are issued monthly. Overdue amounts are identified on a customer's bill. If payments are late, SMECO sends a pink termination notice. According to Dennison, "Customers can also check their account balance by calling SMECO's automated system at 1-866-528-7757. Customer-members should never provide personal financial or electric account information to unauthorized callers."
Original Article courtesy of SM News Net
Are you a victim of a scam? Share your comments with us below or by visiting our Facebook page!