Scam Alert – A new phone scam is going around with a caller claiming to be from Microsoft, a trusted household name, has been reported recently by consumers, according to a release from the Better Business Bureau.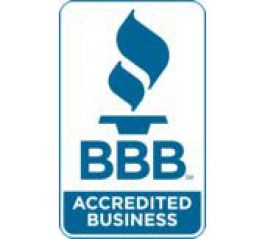 The BBB warns consumers of the caller using a scare tactic in an effort to gain remote control access to the consumer's computer. Consumers have reported receiving a phone call from a "Microsoft employee" who told them they "detected" a virus on their computer. The caller then tells the consumer to open up their computer and proceeds to give directions to get rid of the virus. When the consumer asked questions, the scammer will hang up, the BBB states.
Consumers are advised the directions being given in this scam are the same steps needed when legitimate computer service call is made to give full, remote access to the computer.
Carmen Million, BBB President warns giving access to your computer without full knowledge of who you're dealing with can open up a host of identity theft issues, and expose personal financial information as well.
Cybercriminals work to gain a victim's trust and once they have it they can do one or more of the following:
— Trick people into installing malicious software on their computer.
— Take control of a victim's computer remotely and adjust settings in order to leave the computer vulnerable.
— Request credit card information so that cybercriminals can bill for the phony services.
According to Microsoft, consumers are reminded they will not make unsolicited phone calls to help you with your computer.
BBB is advising consumers to follow these tips to protect themselves from scammers attempting to access their computer:
— Go through your service provider directly. If you are concerned your computer may be exposed to viruses or other security threats, contact your service provider directly. Some providers offer free tools that can help detect and remove viruses.
— Install virus detection. To help protect your computer from viruses make sure you have virus detection software installed on your computer. This software can also help identify if a virus appears on your computer.
— Don't trust odd calls. Never give out personal information, over the phone, to someone you don't know. Regardless of the claims made by a caller, if you didn't make the call yourself and trust the person on the other end of the phone — don't share your personal information.
Now, we want to hear from you!  Would like to share your opinion or make a comment on the Unlock Your Wealth Radio Show? If so, then please leave your comment or questions in the space provided below and share this article with your friends and family on Facebook and Twitter. Your comments or question could be chosen as our featured Money Question Monday and a phone call by financial expert Heather Wagenhals could dial your way to be live on the Unlock Your Wealth Radio Show.
Original article courtesy of www.beauregarddailynews.net